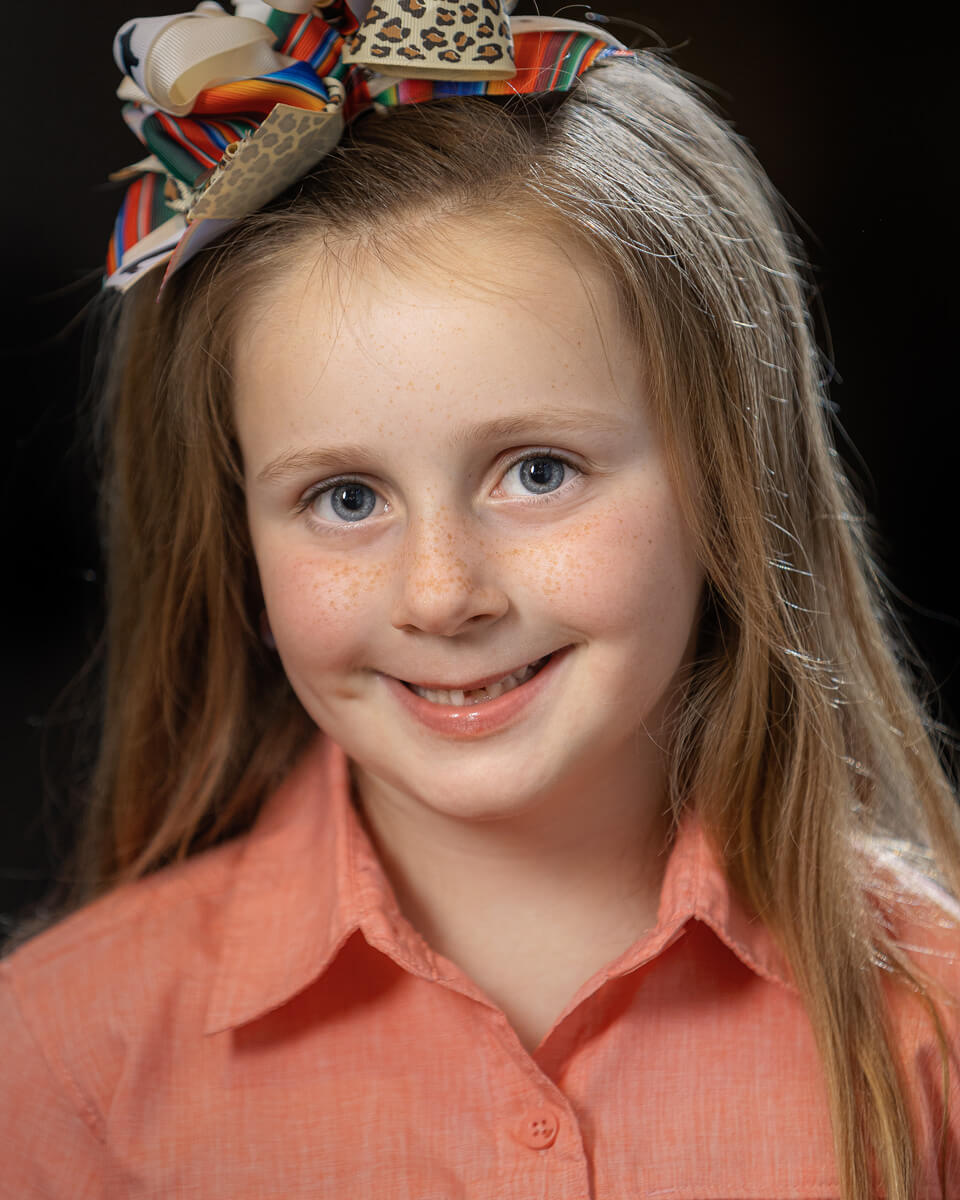 My name is Claire Thomason, and I am 6 years old. I live in Brock with my parents and my, 10-year-old brother Cole. I attend Brock ISD and will be in 1st grade.
Things that we like to do as a family is going to church, watch movies, fish, play outside, and show pigs. 
My hobbies include showing pigs, playing basketball, and t-ball. I also love to play with my animals.
My favorite thing to do is spend time with my family. 
When I grow up I want to be a pediatric nurse. I love to take care of babies! 
This is my 1st year to show at Parker County, and I am very excited!