Our mission is simple, to treat you and your pet the way we would want to be treated – with compassion and respect. Whether you need veterinary hospice care at home, in-home euthanasia, or just some support by phone, we are here to help you through. We understand your pets mean the world to you and we want to help you keep them comfortable at home until it is time to say goodbye. Together we'll develop a plan that's best for you and your aging pet and we'll be there with you to see it through.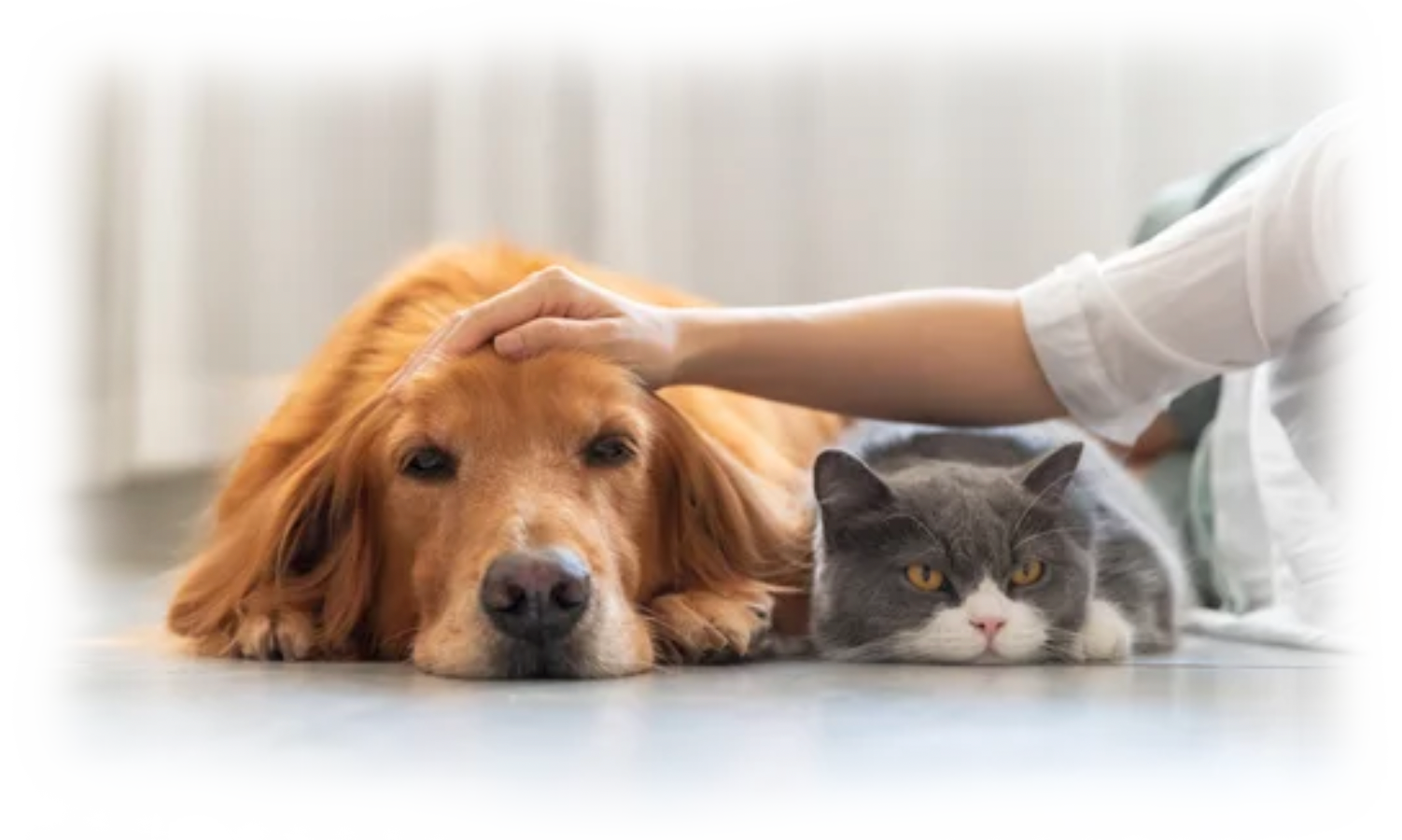 Our Veterinary Hospice Care focuses on what is best for pets and their pet parents. Our hospice service is a family-focused, medically supervised, team-oriented service that is dedicated to maintaining the comfort and quality of life for terminally ill or senior pets until a natural death occurs or the family elects euthanasia.
The primary objectives of veterinary hospice care are:
education about the end-stage disease process
symptom management
pain management
anxiety management
providing comfortable care
Our In-Home Euthanasia Services strive to cut down on the strain and stress for pet's and their family's that can come with an end or life decision. A Riverstone Vet Group doctor travels to your home, eliminating the emotional and sometimes painful ride to the veterinary hospital. In-Home euthanasias allow you to say goodbye to your pet in a more comfortable and tranquil setting, with only the immediate family present.
"Putting your dog or cat to sleep" is one of the most difficult things we have to face, and having those who love them most surrounding them with love makes their passage to the Rainbow Bridge just a little easier. At Riverstone Vet group we understand this is an extremely hard and very emotional decision for pet owner's and their family's. Our goal is make this impossible decision a little easier and to make the process as smooth and painless as possible.