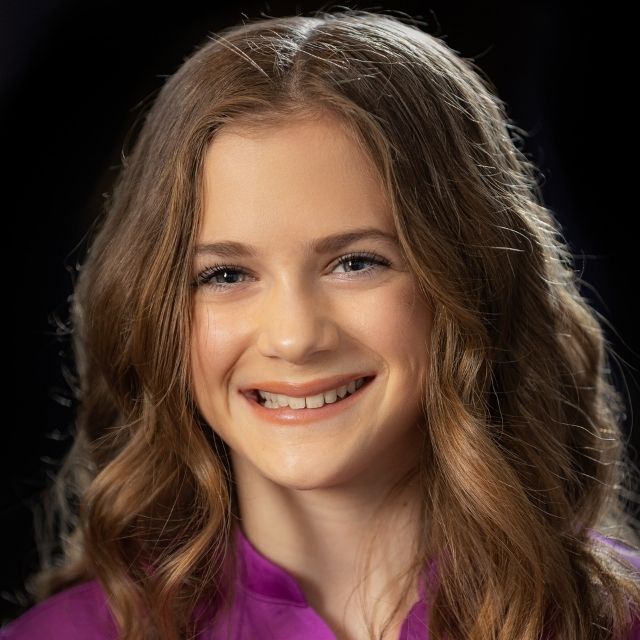 My name is Kinley Petzold and I am a 7th grader at University Prep and a member of Peaster 4-H! I began showing at the age of 4 years old and since then, I've competed at the state and county level with pigs, sheep, and steers.
My parents, Clint and Kasey Petzold, both grew up in the stock show industry and have given me a passion for being in the barn and showing. I enjoy spending time in the barn with my animals, traveling to shows, and meeting new people.
Most recently, I was able to show at my first national show in Denver where I was a class champion with my steer. My other show career highlights include exhibiting the Reserve Champion Limousin Steer at the 2020 San Antonio Stock Show, Grand Champion Steer at the 2022 Parker County Stock Show and Grand Champion Lamb at the county show for 3 years.
Besides working in the barn, I love competitive gymnastics! I am currently competing as a USAG level 8 at Impact Athletic Training Center in Aledo.
I am thankful to be a part of the Riverstone Show Team!