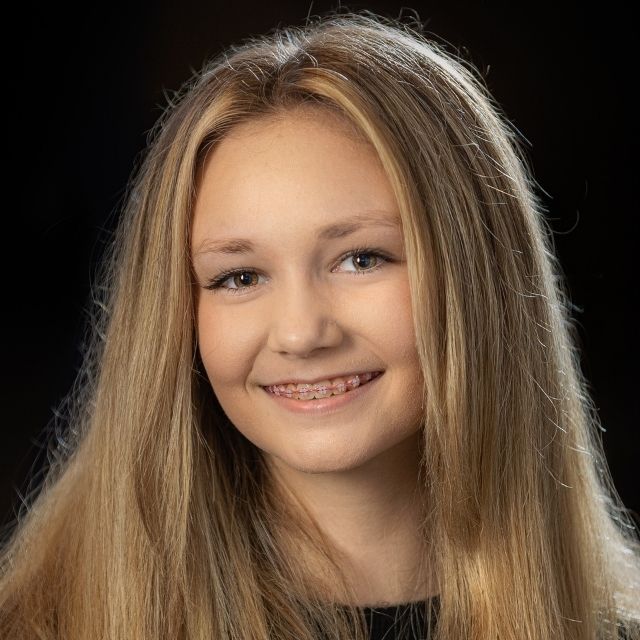 My name is Macie Smith. I'm 13 years old and attend Peaster Junior High School where I am Student Council President as well as a member of the Fellowship of Christian Students and National Junior Honor Society.
I'm a second-year member of the Riverstone Show Team and enjoy representing the team while showing steers, lambs, and pigs at jackpots, the Parker County Livestock Show, and majors such as Fort Worth, San Antonio, and Houston.
My hobbies include playing volleyball for my school and club teams, running track, hunting, and spending vacation time on the beach.