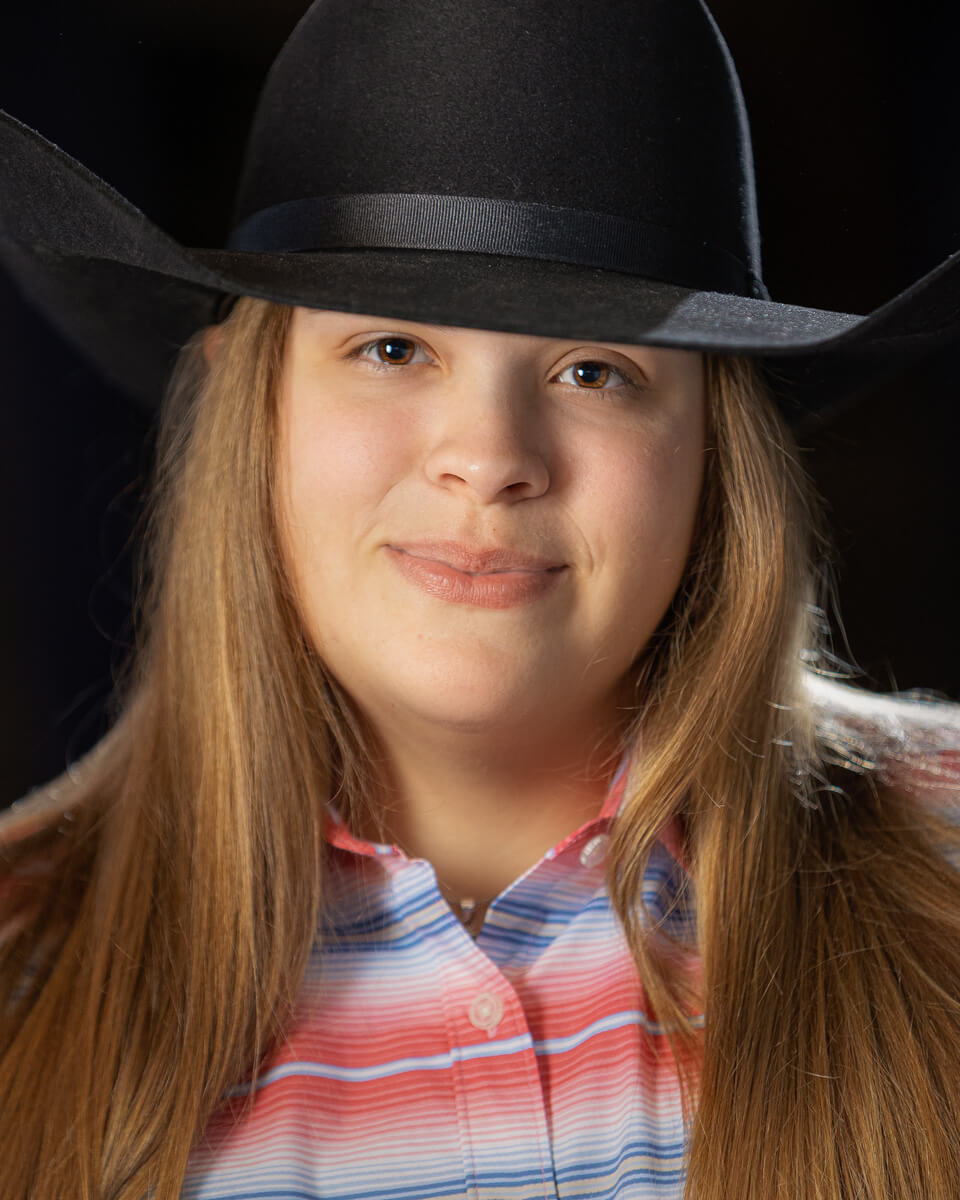 My name is Madison Shreves, and I live at home with my parents. I am 18 and home-schooled. I am from Weatherford but moved to Springtown, Texas, when I was in kindergarten. I have been in Springtown 4-H for about six and a half years and love it! When I first got involved with 4-H, I showed rabbits. The breeds I showed were Mini Lops, American Fuzzy Lops, and Champagne d'Argents. I showed them for three years and then decided I wanted to show dairy goats.
Showing dairy goats has been a lot of fun and my favorite project! I started selling them in 2019. The breeds I show are Nigerian dwarf and Lamanchas, but I've also shown Recorded Grades. My other two breeds are my favorite. I have attended many shows over my showing career so far, including Parker County Stock Show, Buckle Shows, Fort Worth, State Fair, Abilene, shows in Oklahoma and CTDGA shows, and many more. One of my big accomplishments was winning a showmanship buckle, and then when I designed the search for Parker County shirt for 2021. It was so fun to have my design picked. When I'm not showing, I spend time with my parents, and I have a job with horses cleaning stalls and everything that goes with making sure they are good.
I am looking forward to being a part of the show team, learning, and making new friends.