Grote Veterinary Clinic is a full service mixed animal hospital looking to add 1-2 qualified technicians to our team.
We are a 1.5 doctor practice that prides itself in quality customer service, advanced surgical and medical treatment of patients, and experiences a high volume caseload. Our services include small animal medicine and surgery, including ultrasound, digital radiographs, and full IDEXX lab equipment.
Although we are not 24-hour care, we do offer hospitalization of sick patients and provide fluid therapy and supportive care overnight when needed. Because of our location, all of our large animals (with the exception of small ruminants and miniature farm animals) are seen on the farm utilizing our 2 full-service farm trucks.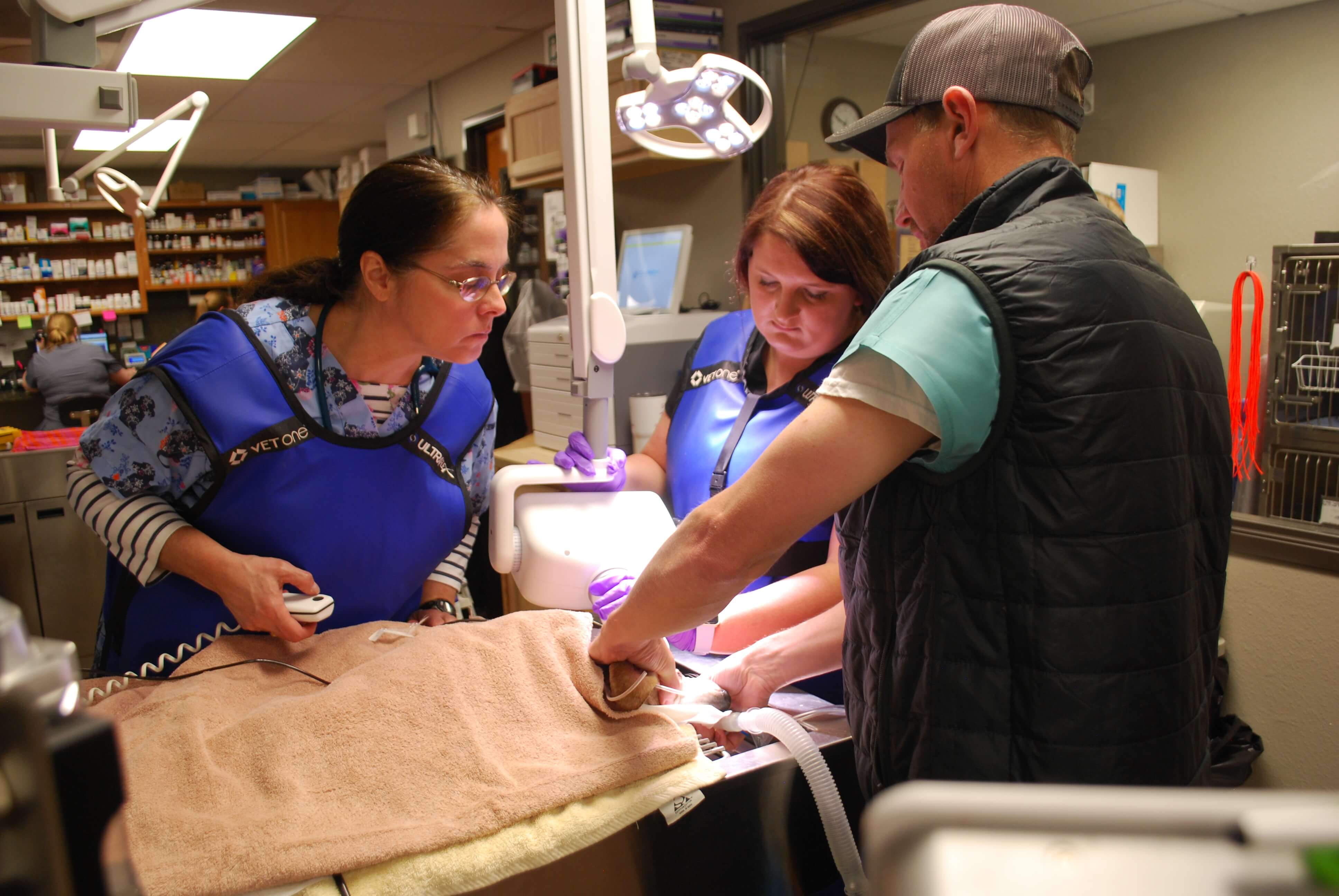 Although it is encouraged, large animal experience is not required and can be trained on the job if needed. Experience with preparation of orthopedic procedures, advanced soft tissue surgeries, and handling multiple hospital cases is preferred. We are currently hiring experienced veterinary technicians for surgical prep and treatment of hospital patients.
Job duties will include treatment of hospitalized patients, administering medications, preparation of patients for surgery, and maintaining patients under anesthesia. Other duties include basic technician assistance in exam rooms, preparing medications to go home, and discharging inpatients as well as post-op surgical patients.
Benefits include a rotating schedule allowing for ample time off and quality of life outside the job, as well as health insurance, competitive pay, and CE benefits.
Although we would like to hire an LVT/RVT, we encourage all experienced applicants to apply for a working interview.